Nationwide Fire Sprinklers Ltd is an independent business with an unyielding commitment to delivering the highest standards of quality and service.
Nationwide Fire Sprinklers is a family-owned and family-run business. For two generations we've been leading the industry in the design and installation of bespoke fire protection systems.
Our mission is to keep you and your property safe. We do that by setting ourselves impeccably high standards, and maintaining strict quality control measures across every aspect of our business.
Unlike most companies in our industry, we rely only on our own team of experienced and qualified installers and engineers to undertake every single project.
We believe this is the only way to be sure your installation lives up to our standards, and our service lives up to our promises.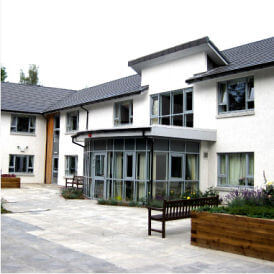 At NFS, we offer an honest, seamless and unrivaled approach to providing the most suitable fire protection solution for your property.  From initial design to final installation, we'll guide you through every step of your project. We'll listen carefully to your requirements, keep you informed of costs and work with you to ensure your installation causes minimal disruption to your construction schedule.
Our processes and quality systems are tried and tested and we're also ISO 9001 accredited.
In fact we're so confident in our ability to deliver professional service and the highest quality standards, our service is backed by our own customer pledge.
Mission Statement
To become the UK's most trusted fire sprinkler supplier and installer.
Our Commitment
---
At Nationwide Fire Sprinklers we'll deliver a professional, compliant and quality service at every stage of your project.
Our staff are knowledgeable and fully trained, we're ISO 9001 certified, and every residential sprinkler system we install meets the requirements of BS9251:2014/NFPA13.
Customer Support Team
We're first for fire protection, peace of mind and customer service.
If problems occur, we'll do everything we can to resolve them quickly. Just contact our dedicated Customer Support Team on 0115 998 7391   or email [email protected]
SALES
Freephone: 0800 028 9911
Alternative Tel: 0115 998 7391
Fax: 0871 266 8911
E-mail: [email protected]
SERVICE AND PROJECTS
Telephone: 0800 028 9911
Fax: 0871 266 8911